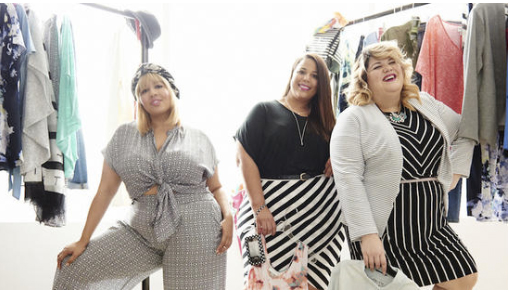 When WWD reported that Target launched new plus size label Ava & Viv, I knew it right then. It's official: the Plus Size Movement is all grown up. At MAXComPR, we watched the Plus Size Movement grow from infancy to womanhood before our very eyes. And, like proud parents, we are so pleased with our own hands in its success.
You see, before this happened, plus size women were an underserved market. You didn't see designers catering to sizes 18 to 34 other than online. Models sure didn't appear above a size 12, even if they were modeling a plus size brand! Sure, Lane Bryant offered adorable styles and its American Idol fight with FOX over its TV ads contributed to the movement's coming of age. But when Lane Bryant's little sister Sonsi approached us for PR support, we knew the time was ripe for a real revolution.
Flash forward 5 years: we helped make Sonsi the premier sponsor of the renowned Full Figured Fashion Week in NYC, the first runway show devoted to plus size women. We held the first ever Twitter event for plus size brides. And when our #BoostYourCQ stories inspired 7,000 women to embrace their curves in 2 weeks alone, well, now we know. Beauty does come in in every shape and size. In essence, we helped women in America become confidently curvy.
Today, national fashion magazines are featuring monthly columns dedicated to plus size women and plus size celebrities are being featured on the covers of these magazines… Our work with the Sonsi team helped move the plus size community forward.
And like all movements, the excitement is still growing. When we suggested to former Oprah Magazine fashion editor Sara Mitzner, now content director at Swimsuits for All, that she newsjack the debut of Sports Illustrated's 50th Anniversary Swimsuit Edition showing plus size models instead, looking just as sexy in bikinis, we knew the timing was right for such a bold move. And her results are thrilling!
Kudos to Target for engaging Gabi and Nicolette, the most vocal spokespersons of the movement. And for not shying away from these and other curvy bloggers who called for a boycott of Target over its initially lame plus size offerings.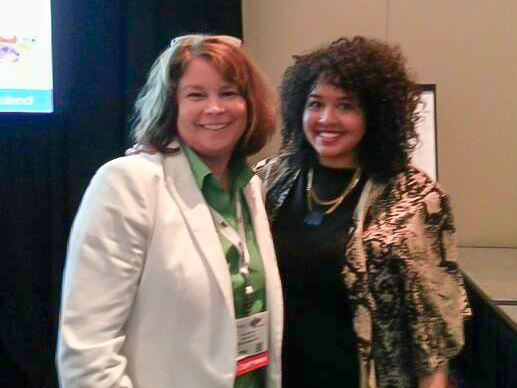 Of course, meeting Gabi (of Fatkini notoriety) in person and realizing just how lovely she is makes us all the more happy.
I hope the new label lives forever. In the meantime, I guess I get to say, "I knew them when…"
–Anna Schryver